Viola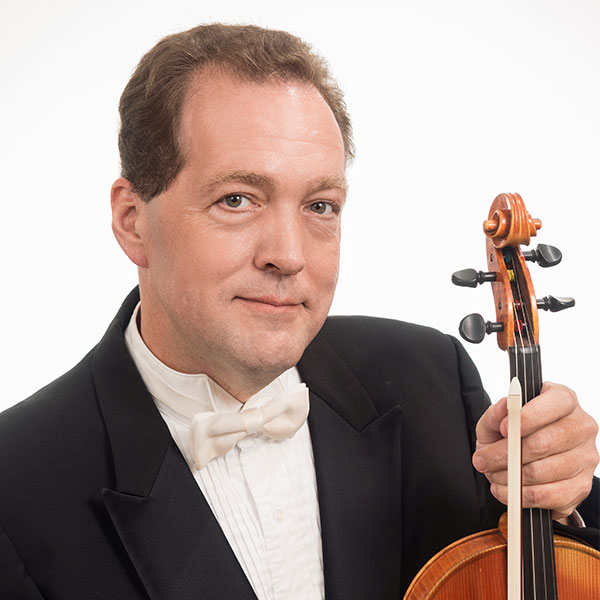 Position:

Assistant Principal
Miscellaneous Information
First year with SO: 1990

Hometown: Rochester, NY

Instrument: Matt plays on a 1961 Carboni viola courtesy of his dear departed sponsor Bernadine Einloth.

---

Education:
Bachelor of Music – The Hartt School of Music; Master of Music – The Juilliard School

Biography:
Violist Matt Pegis has enjoyed a career with a lot of variety and likes it that way.  He has collaborated with many different artists and groups including: The Emerson Quartet, the Juilliard Quartet, Mostly Mozart, Yellowbarn Chamber players, Cosmopolitan chamber players, and many others.  He currently is one of the principal players of The Sarasota Orchestra and a longtime member of the Wintergreen Festival in addition to a festival he and his wife founded in Brazil.  Matt has recorded with the Chandos, Elfin, and Albany record labels.

Passions/Interests:
Matt likes challenges, he learned woodworking with his father and still makes custom order pieces to this day. He also builds cars from time to time and has been known to enjoy the occasional jaunt on a motorcycle. Matt is also an avid fisherman and loves getting out into the Bay whenever possible.

Career Highlights:
Matt's proudest musical accomplishments include winning the Emerson competition twice, receiving an invitation to audition for Principal of New York Philharmonic, solo performances in Connecticut, New York, and Massachusetts, and going on a European tour with the Cincinnati Symphony Orchestra.