John Price
Assistant Principal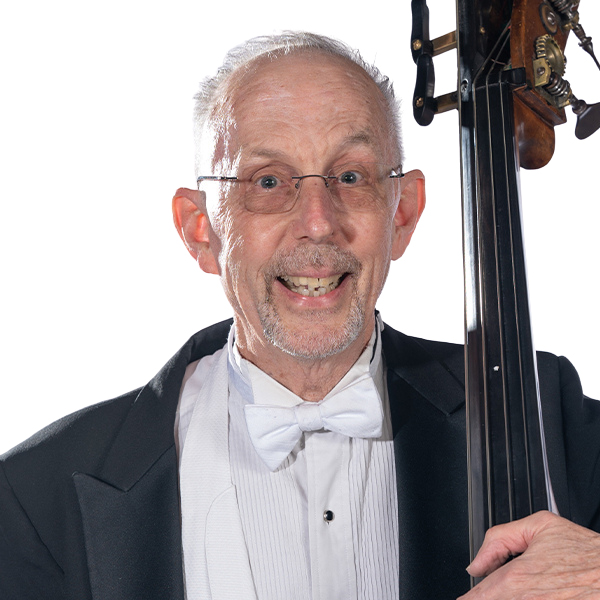 Double Bass
First year with SO: 1986
Hometown: Winter Park, FL
Instrument: John plays on a French Mirecourt double bass that is over 100 years old!
---
Education:
Bachelor of Arts – University of Central Florida; Post-Graduate Studies – Mannes College of Music
Biography:
John joined the Sarasota Orchestra in 1997 as Assistant Principal Double Bass. Prior to this position, he was in the Orchestra as a per service musician and a double bass coach for the Sarasota Orchestra Youth Strings and Summer Camp. He has previously performed as Principal Double Bass with the Naples Philharmonic, Savannah Symphony, Louisville Orchestra, and Jacksonville Symphony. John has performed with nationally touring companies such as the Moiseyev Ballet, Moscow Ballet, Joffrey Ballet, and New York City Opera. In addition to his classical experience, John has also performed with many musical acts and contemporary artist including Harry Connick Jr, Herb Alpert, South Pacific with Robert Goulet, and Anything Goes with Mitzi Gaynor.
Passions/Interests:
John enjoys day hiking, birdwatching, and bargain hunting at local thrift stores and estate sales. John's favorite sitcom is "Earl and Jasper's First Time" and he also enjoys PBS documentaries.
Career Highlights:
Some of John's favorite musical memories include:
Sarasota Orchestra performances of the Mahler and Carl Nielsen Symphonies
Working with Luciano Pavoritti, Hilary Hahn, and James Ehnes
Playing a concert with Sarasota Orchestra with famous film composer and conductor Elmer Bernstein
Playing electric bass in Jesus Christ Superstar and Miss Saigon