Double Bass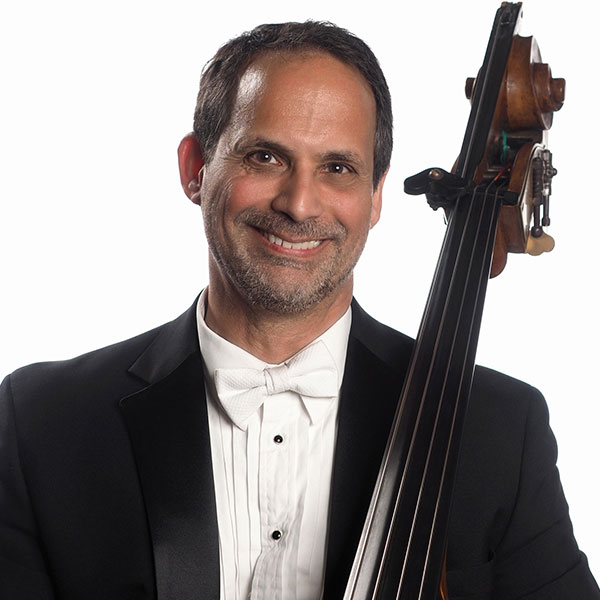 Position:

Principal
Miscellaneous Information
First year with SO: 1993

Hometown: Hampton, VA

Instrument: John's main bass is a full size Double Bass made by Joseph Reiger in Mittenald Germany in 1821. His other bass is a modern instrument made by Arnold Schnitzer, it is unique in that it is asymmetrical. It looks like Salvador Dali made a bass.

---

Education:
Bachelor of Music – James Madison University; Master of Music – Peabody Conservatory

Biography:
As Principal Bass of the Sarasota Orchestra, John enjoys collaborating with a wide range of musician in various genres. He has performed as soloist with orchestras in New York and Florida, and has performed Schubert's Trout Quintet with Andre Watts.  He also regularly performs with a variety of jazz groups and is the leader of the Sarasota Jazz Ensemble. Mr. Miller has made several recordings, including his 2002 debut, "Miller and Ramsier play Ramsier" on Albany records. He was a member of the New World Symphony in Miami, where he toured Japan, the UK and Costa Rica.

Passions/Interests:
Outside of music, John enjoys golf, craft beer, and watching football.

Career Highlights:
Some of John's favorite career highlights include, rehearsing Brahms's 4th Symphony with George Solti at Abbey Roads studio in London, playing the "Trout quintet" with Andrea Watts, and releasing a CD on Albany records (Miller and Ramsey Play Ramsier).