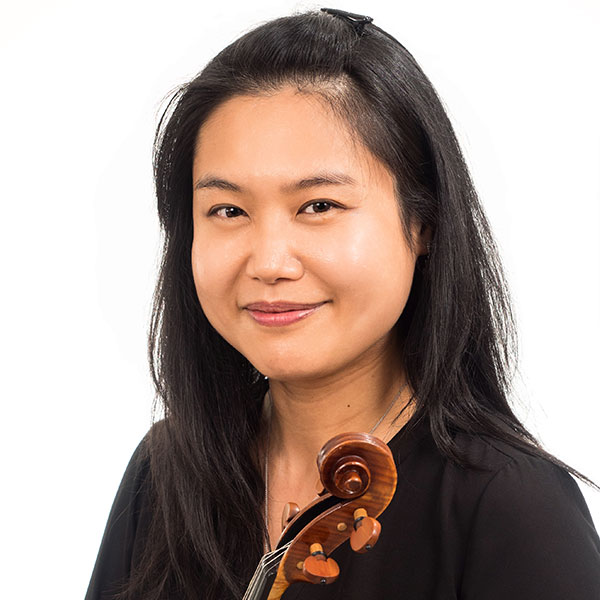 Violin
First year with SO: 2003
Hometown: Kaushuing, Taiwan
Instrument: Yen-Ling performs on an Italian 1926 violin.
---
Education:
Bachelor of Music – Manhattan School of Music; Master of Music – SUNY Purchase
Biography:
Taiwanese violinist Yen-Ling Chen has appeared in masterclasses with eminent musicians such as Jospeh Gingold, Elmar Oliveira, and the Tokyo String Quartet. She has also played in concert at major concert halls including the Lincoln Center's Alice Tully Hall and New York's legendary Carnegie Hall. Yen-Ling is a dedicated teacher and maintains a private studio in Westchester County, NY. In addition to her teaching, she also coaches at the Hoff Barthelson Music School in Scarsdale, NY and the KEYS program in Bridgeport, CT. She is in demand as a performing artist, traveling to engagements around the country. In 2005, she was appointed concertmaster of Tulsa Opera and, in 2006, subsequently became concertmaster of the Utah Festival Opera.
Passions/Interests:
Yen-Ling's interests include cooking, hiking, going to museums, and having a great time with her dear friends!
Career Highlights:
Some of Yen-Ling's career highlights include:
Being invited to perform for the mayor of Chiayi city, Taiwan the end of this summer 2019.
Receiving an excellent music review from Robert Coleman for her Beethoven solo in Utah: "Beethoven included a violin solo in the Sanctus movement, intended to portray the Holy Spirit descending to Earth. Concertmaster Yen-Ling Chen played the part with glowing tone and faultless technique. Chen created a transcendent and subliminal feeling, and the combined musical forces made this section the concert's highlight." — Robert Coleman, The Salt Lake Tribune