Violin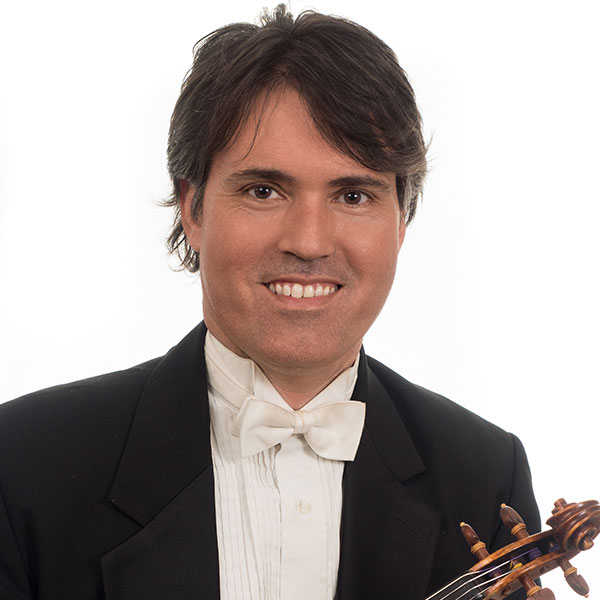 Miscellaneous Information
First year with SO: 2008

Hometown: New Orleans, LA

Instrument: Sean plays on a 2007 Vittorio Villa violin.

---

Education:
Bachelor of Music – University of Wisconsin – Madison

Biography:
A native of New Orleans, Sean began violin studies at the age of five with Doris Ballard Hansen. He studied at the Interlochen Arts Academy and the Encore School for Strings, where he was a pupil of Robert Lipsett.

Sean pursued a Bachelor of Music degree from the University of Wisconsin-Madison, where he studied with esteemed violinist Vartan Manoogian. He was a fellowship member of the Strelow Graduate String Quartet studying under the Pro Arte Quartet.

Sean's past professional experience includes the Louisiana Philharmonic Orchestra, the Cleveland Pops, Cleveland Chamber Symphony, as well as the Akron and Canton Symphonies as assistant concertmaster.

In the summers, Sean has taught and performed at prestigious festivals such as the Breckenridge Music Festival, Western Slope Music Festival, and Point Counterpoint Chamber Music Camp.

Sean moved to Florida in 2002 where he is member of the Sarasota Orchestra's violin section and was Concertmaster of the Venice Symphony from 2013 to 2015 and 1st violin of the Venice Symphony String Quartet. Sean performs regularly with The Florida Orchestra, the Naples Philharmonic and most of the area's professional musical organizations.

Sean has 25 years of private teaching experience, and has been a mentor for his students from the start of their journey to their College years. Sean is co-founder of the Sarasota Music Conservatory, and teaches students of all ages and levels.

Passions/Interests:
When Sean is not playing violin, he enjoys cooking and traveling.

Career Highlights:
For Sean it is impossible to choose just one career highlight – he is always striving to make each performance a highlight.