Violin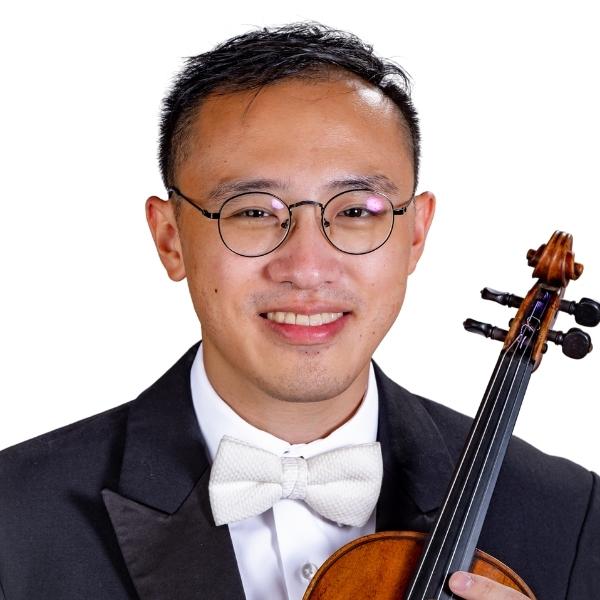 Miscellaneous Information
First year with SO: 2017

Hometown: East Lyme, CT

Instrument: Max was previously loaned the 1692 "Avery Fisher" Stradivarius from The Juilliard School and will soon be loaned a 1701 Stradivarius from The Juilliard School.

---

Education:
Pre-College Diploma, Master of Music, Artist Diploma, and Doctor of Musical Arts (in progress) – The Juilliard School; Bachelor of Arts in Human Developmental and Regenerative Biology, Secondary Degree in Music Violin – Harvard University

Biography:
Born in Rockville Maryland in 1993, Taiwanese American violinist Max Tan has been praised as "eloquent" by the New York Times and a "warmly rhapsodic player" by the Boston Globe. The recipient of numerous awards, most recently the 2019 Foote Prize from the Harvard Musical Association, Mr. Tan has been featured on WNYC/WQXR and Belgian radio Musiq3 and Canvas as a semifinalist in the 2019 Queen Elisabeth International Violin Competition. Appearing as soloist with many orchestras including the Juilliard Orchestra, New Juilliard Ensemble, Orchestre Royal de Chambre de Wallonie, Lowell Philharmonic, Longwood Symphony, Boston Philharmonic Youth, and Harvard-Radcliffe Orchestras, he has also performed on prominent stages in the US and Europe as recitalist and chamber musician. Mr. Tan makes his debut with recitals and arts outreach in China in December 2019. He is faculty assistant to Catherine Cho and pursuing his Doctorate of Musical Arts as a Celia Ascher Fellow at The Juilliard School.

Passions/Interests:
Outside of music, Max enjoys cooking, eating, reading about history and politics, and walks in nature.

Career Highlights:
Mr. Tan's 2019 summer season included chamber music performances at Sunset ChamberFest (Los Angeles), Music@Menlo, Universal Artists Festival (Boston), and additional concerts in Finland and Taiwan. Highlights of the 2019-2020 season include recital debuts and arts outreach in China (Shanghai, Tianjin) as well as additional chamber music projects focusing on a study of the Brahms literature and French music of Faure, Saint-Saens, and Chausson (Sarasota and New York City). Mr. Tan will also appear at his alma mater to solo with the Harvard Bach Society Orchestra (Boston).

Highlights of Mr. Tan's 2018-2019 season included multiple performances of the Elgar Violin Sonata which celebrated its centennial with the end of World War I. Mr. Tan was featured on WNYC/WQXR in recital and chamber music performances and gave recitals at the Harvard Musical Association and at Flagey in Brussels, Belgium at the Queen Elisabeth International Competition where he soloed with the Orchestre Royal de Chamber de Wallonie.