Violin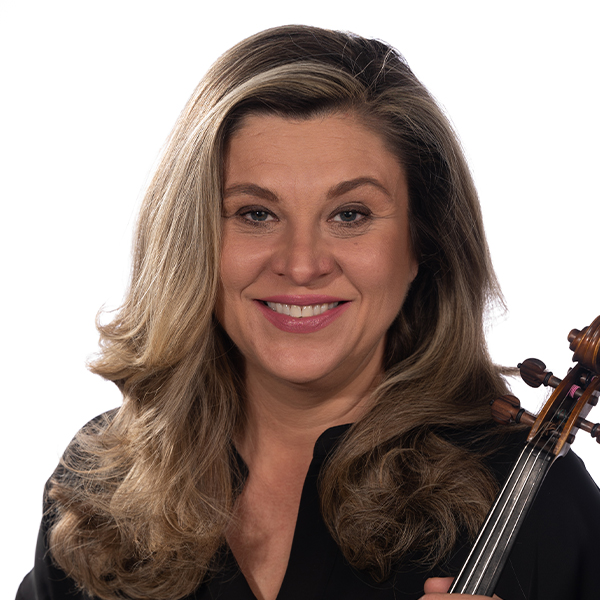 Miscellaneous Information
First year with SO: 1999

Hometown: Szczecin, Poland; Sarasota, FL

Instrument: My violin was built in Gdansk, Poland by my very dear friend, a violin maker who put a special handwritten dedication inside.

---

Education:
Music Conservatory in Szczecin; Bachelor of Music – Music Academy in Poznan, Poland; Master of Arts – Music Academy in Gdansk, Poland; Performer Diploma – Indiana University

Biography:
Margot Zarzycka is a violinist born into a family of professional classical musicians. She originally comes from Poland where she made her solo violin debut at the age of 6. Margot is a winner and finalist of numerous European violin competitions, including the Wieniawski International Young Artist Violin Competition in Lublin, Poland.

She holds a Bachelor of Music Degree in Violin Performance and Music Education from the Music Academy in Poznan, Poland and a Masters of The Arts in Violin Performance and Music Education from the Academy of Music in Gdansk, Poland. In 1997, Margot was invited to study at Indiana University School of Music where she was awarded the prestigious Emma E. Clause Scholarship in recognition of her meritorious achievements in the study of violin. In the summer of 2000 she obtained her Performer Diploma Degree at Indiana University studying with Prof. Henryk Kowalski and Prof. Franco Gulli on violin, receiving the finest musical training from the world's finest, most renowned classical musicians. While at Indiana University she served as the Concertmaster and the Principal Violinist of the Indiana University Festival and Chamber Orchestra.

In the winter of 2000 Margot won a full-time violin position with the Sarasota Orchestra in Florida, where she is currently serving as a core violinist. She has also served as a Concertmaster and Soloist with the Charlotte Symphony in Port Charlotte, Florida where she played a leading role on stage. She has also performed with the Florida Orchestra in Tampa, Florida, the Naples Philharmonic in Naples, Florida, the Orlando Philharmonic in Orlando, Florida and the Florida South West Symphony in Fort Meyers, Florida. Margot also serves as the assistant Concertmaster and The Principal Violinist of the Strauss Vienna Orchestras of America. She has also served as the Principal violinist of the Midsummer Mozart Festival Orchestra in San Francisco, California.

Margot is an active soloist and a chamber musician. She serves as a violinist with the Bay Arts Piano Trio and numerous string chamber ensembles in the United States and Europe. Margot is also a leading violinist for Cirque des Voix in Sarasota, Florida performing annually with Key Chorale and The Circus Arts Conservatory of Sarasota. In the summer of 2009, she joined The Florida Symphonic Choruses on a European Tour of American Music Celebration, as the solo violinist. This leading role led her to great critical acclaim throughout Europe as she was the only violinist to be included on the Tour. Margot is an original founder and soloist of the Classical Music of Poland Concert Series taking place annually since 2004 in Sarasota, Florida under the generous patronage of the Polish-American Association of Sarasota.

Passions/Interests:
Margot's true passion is music – it has led her path in life. When she's not playing the violin, she also enjoys cycling and running. Yoga often helps her recover if she's overworked herself. Before moving to America, Margot used to model in Poland and won the beauty pageant in her home region. Margot is married to a professional champion golfer. They love to golf and travel the world, seeking out unknown places.

Career Highlights:
Some of Margot's greatest musical accomplishments include graduating from Indiana University School of Music and winning the permanent violin position with Sarasota Orchestra. She is also so proud of her father who was a musician and the dean of the music conservatory where she graduated, and her mother who is a mezzo-soprano and still sings actively and teaches voice.