Violin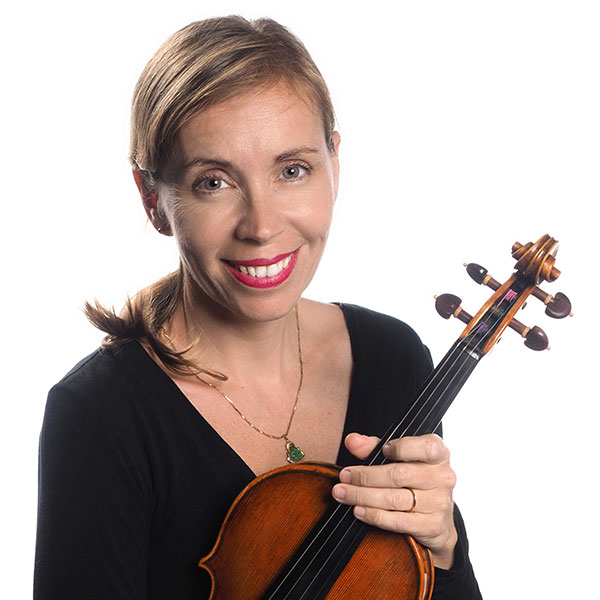 Miscellaneous Information
First year with SO: 2000

Hometown: Montpellier, France

Instrument: Léna plays a handcrafted violin specially made for her by Italian luthier Vittorio Villa in his Cremona workshop in 2016. Despite being so new, her violin already sounds like velvet, yet is very powerful as well.

---

Education:
1er prix Conservatoire National de Montpellier, France; Bachelor of Music in Violin Performance - Royal College of Music, London, United Kingdom.

Biography:
A native of France, Léna started her violin studies at the age of 4. At age 6, she was the youngest student admitted to join the National Conservatory of Music of Montpellier to pursue violin, chamber music, voice, and solfege studies. Graduating solfege at age 11, she won the Conservatory's Gold medal award in violin and chamber music at 17. Léna went on to pursue a Bachelor of Music degree in violin performance at the Royal College of Music in London under the tutelage of Dr. Felix Andrievsky.

Léna has performed all over the world, with many European orchestras and chamber groups and played in many prestigious halls such as such as the Royal Albert Hall, Salle Gaveau, and Opera Garnier. In 2000 Léna moved to Florida, where she is a member of the Sarasota Orchestra. Since 2008 Léna is the CEO and cofounder of the Sarasota Music Conservatory where she passionately teaches children of all ages and levels.

Passions/Interests:
Léna enjoys teaching, cooking, baking, gardening, traveling the world with her children.

Career Highlights:
One of Léna's career highlights is competing in her first International Violin Competition in Rome, Italy. She prepared intensively for four months and learned some of the most difficult violin repertoire. This experience helped her acquire self-discipline to a level she never knew existed. She won 2nd place after three very stressful rounds. Since she was still very young, her older brother Romain chaperoned her, and sharing this incredible experience with him made them very close.