Violin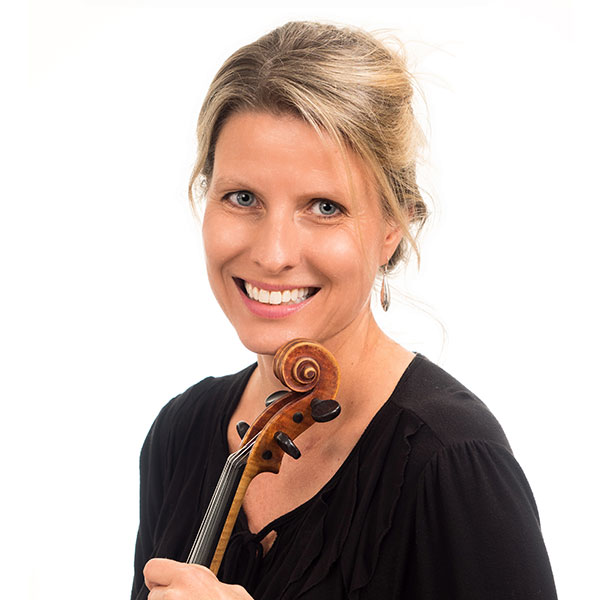 Miscellaneous Information
First year with SO: 2002

Hometown: Dayton, OH

Instrument: Anne plays on a Paul Bailey French violin made in 1903.

---

Education:
Bachelor of Music - University of Cincinnati College-Conservatory of Music; Master's Degree - Rice University

Biography:
Anne Chandra joined the Sarasota Orchestra in 2002. After graduating Summa Cum Laude from the Cincinnati-College Conservatory of Music, Anne went on to earn a Master's Degree form Rice University under the tutelage of Kathleen Winkler. Anne has performed with orchestras throughout the United States, Europe, and Asia, including the Naples Philharmonic, Houston Symphony, New World Symphony, Pacific Music Festival Orchestra, and as associate concertmaster of The Tanglewood Music Center Orchestra.  Anne has previously taught in New York at The Larchmont Music Academy and Concordia College.  Anne is currently assistant principal second violin of the Cabrillo Festival Orchestra under the direction of Cristian Macelaru, where she and her husband spend their summers. She made her Carnegie Hall debut in Weill Recital Hall in 2001.  Anne is also managing director of KAETA, a non-profit she and her husband run to facilitate dialogue between the younger and older generations in Sarasota. Anne was born and raised in Dayton, OH. She and her husband, Bharat, are proud parents of daughters Eila and Elyse.

Passions/Interests:
Anne and her husband, Sarasota Orchestra principal clarinetist Bharat Chandra, run a non-profit called, KAETA (Kids and Elders through Arts). Some of Anne's most rewarding experiences have been witnessing the connections that happen when people of two different generations spend time together, people who too often aren't given the chance to meet.

Career Highlights:
Anne's fondest musical memory is her Carnegie Hall debut in Weill Recital Hall in 2001.