Violin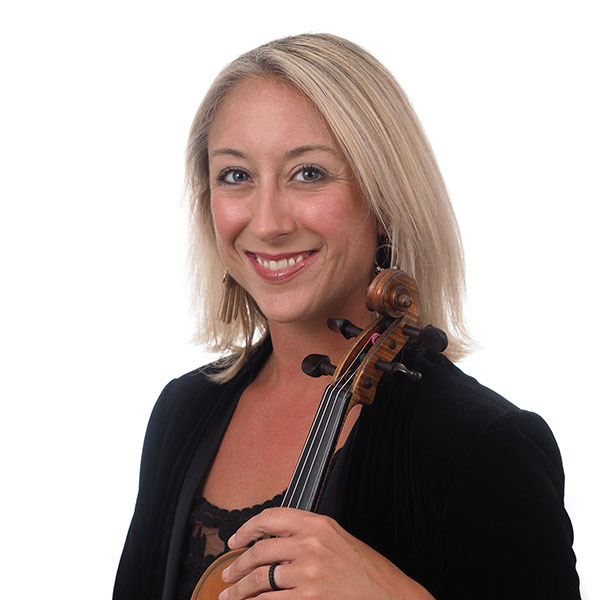 Miscellaneous Information
First year with SO: 2017

Hometown: Wayzata, MN

Instrument: Amanda plays on a 1884 Colin Mezzin violin. It is a work horse!! Amanda got the violin when she was a junior in high school and no matter how many instruments she plays, she always comes back to this one. Powerful and well balanced, it gets the job done.

---

Education:
Bachelor of Arts and Science – Texas Tech University; Master of Music – The Cleveland Institute of Music

Biography:
Amanda Nix is an enthusiastic performer, teacher and arts/education advocate. As a violinist, she has performed around the world with numerous ensembles and Broadway productions, such as Disney's Beauty and the Beast, and Joseph and the Amazing Technicolor Dream Coat.

Ms. Nix has called Sarasota home for the last ten years and is thrilled to be a Full Orchestra Member with the Sarasota Orchestra. Along with performing in other regional orchestras in the area, Ms. Nix can be found conducting and teaching at the Visual and Performing Arts Magnet at Booker High School, the Gulf Coast Homeschool Fine Arts program, Katy ISD in Houston Texas and San Jose, Costa Rica as a representative of the Foundation of the Advancement of String Education.

Passions/Interests:
Besides being passionate about music and teaching Amanda Nix likes to spend her time out in the fresh air running the bridge, soaking in the sun and sand at our beautiful beaches, walking her dogs through her neighborhood, and tending to her garden.

Career Highlights:
Amanda's career highlights include performing as solo violinist for the national and international tour of Disney's Beauty and the Beast and Andrew Loyd Webber's Joseph and the Amazing Technicolor Dreamcoat.