Viola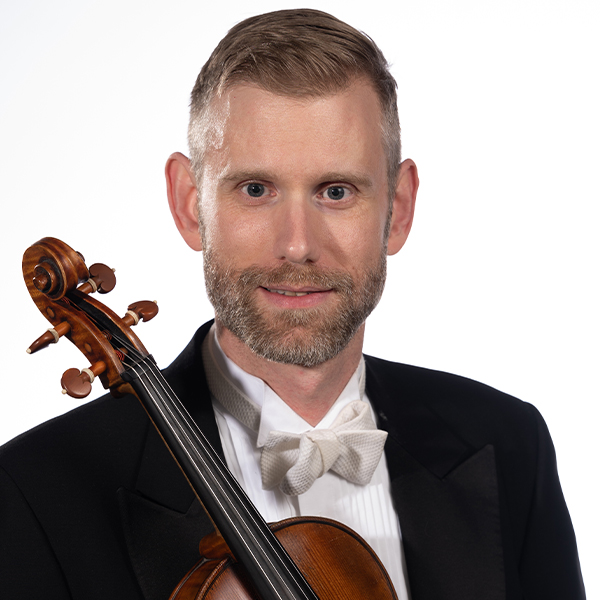 Miscellaneous Information
First year with SO: 2004

Hometown: Sarasota, FL

Instrument: William's viola was made by Henry John Furber of London, ca. 1850.

---

Education:
Bachelor of Music – Peabody Institute; Master of Music – Rice University; Doctor of Musical Arts – Cleveland Institute of Music

Biography:
William is principal violist of The Atlanta Opera and has also performed with the viola sections of the Atlanta Symphony Orchestra, Naples Philharmonic, and Sarasota Orchestra. A devoted teacher, William has served on the faculty of the University of Florida and taught masterclasses across the country. He currently teaches privately in Atlanta, and as a Licensed Body Mapping Educator he helps musicians to play with greater comfort and ease. William is an alumnus of the Sarasota Youth Orchestra and Sarasota Music Festival.

Passions/Interests:
Traveling, history, architecture, and learning the martial art of Aikido

Career Highlights:
Performing the west coast premiere of Mark Gresham's Three Essays as soloist with the San Jose Chamber Orchestra; lately it has been helping students to succeed in auditions and achieve their musical dreams.