Viola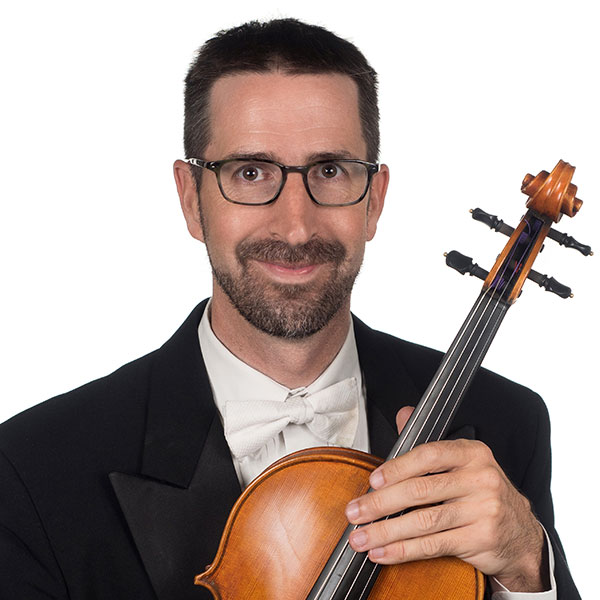 Miscellaneous Information
First year with SO: 1999

Hometown: Appleton, WI

Instrument: Nathan's instrument was built by Vanna So at the William Harris Lee shop in Chicago, IL.

---

Education:
Bachelor of Music - Northwestern University; Master of Music - Southern Methodist University

Biography:
Nathan Frantz has been a member of the Sarasota Orchestra since 1999. In addition to his career as an orchestral musician performing with numerous orchestras, Nathan has had and maintains a rich chamber music performance and teaching schedule. During his summers away from Sarasota, Nathan was on faculty as a teacher and performer at the Luzerne Music Center from 2002 – 2012, and has been a member of the Utah Festival Opera in the summers of 2008, 2013, 2014, and 2016. His String Quartet, MOB, has released two successful children's CDs, "Music Tales," and "Music Tales, Vol. 2".  Both CDs have won Parents' Choice Gold Awards, and NAPPA Gold Awards for excellence in children's products. He is also on the faculty of New College of Florida as an adjunct professor.

Passions/Interests:
When Nathan is not teaching or performing, he enjoys playing basketball, running, and reading books.

Career Highlights:
A couple of Nathan's career highlights include performing a Florida tour with Harry Connick Jr., and performing the Mendelssohn Octet with members of the Philadelphia Orchestra.