Viola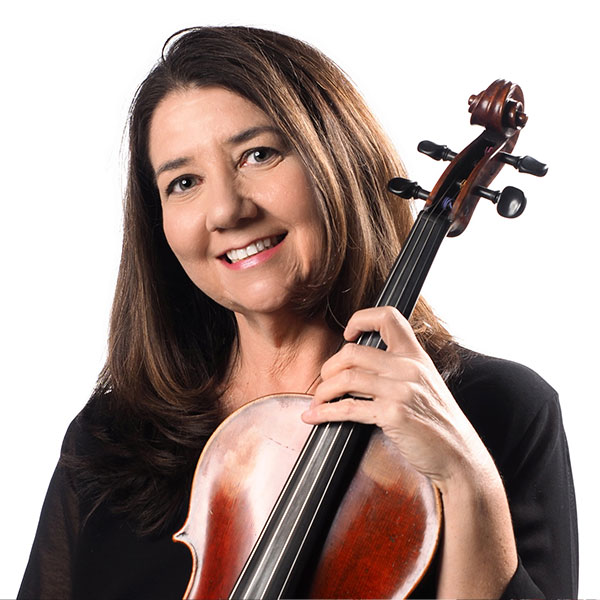 Miscellaneous Information
First year with SO: 2004

Hometown: Daytona Beach, FL

Instrument: Jean plays on a Bronek Cison violin made in 1994 in Chicago.

---

Education:
Bachelor of Music – Stetson University; Master of Music – Northwestern University

Biography:
Jean began her musical studies on piano at age 5, then viola at age 9.  Jean went on to earn a Bachelor of Music degree from Stetson University on a full scholarship as a member of the Barron String Quartet and continued on to earn her Master's Degree from Northwestern University where she was also member of the prestigious Civic Orchestra of Chicago (a training program of the Chicago Symphony) while in school.

Before winning her first professional position in Shreveport Symphony, Jean played professionally in the Chicago and Dallas areas where she performed under the baton of Sir Georg Solti, Daniel Barenboim, Pierre Boulez, Zubin Mehta, and Michael Tilson Thomas.

Jean returned to her home state of Florida upon winning a position in Sarasota Orchestra in 2004 and is also the Assistant Principal Viola of Southwest FL Symphony Orchestra in Ft. Myers.  Jean is also a frequent violist with Naples Philharmonic, Orlando Philharmonic, Opera Tampa, and The Florida Orchestra.

Passions/Interests:
Jean enjoys playing piano, fine wine, biking, and working out.

Career Highlights:
While in Dallas, Jean had the opportunity to be a part of the chamber orchestra that accompanied Itzhak Perlman and Pinchas Zukerman performing Mozart's Sinfonia Concertante.  More recently, Jean performed the original 1910 version of Stravinsky's Firebird Ballet. Orchestras very rarely perform it and she will probably never have the opportunity again.