Viola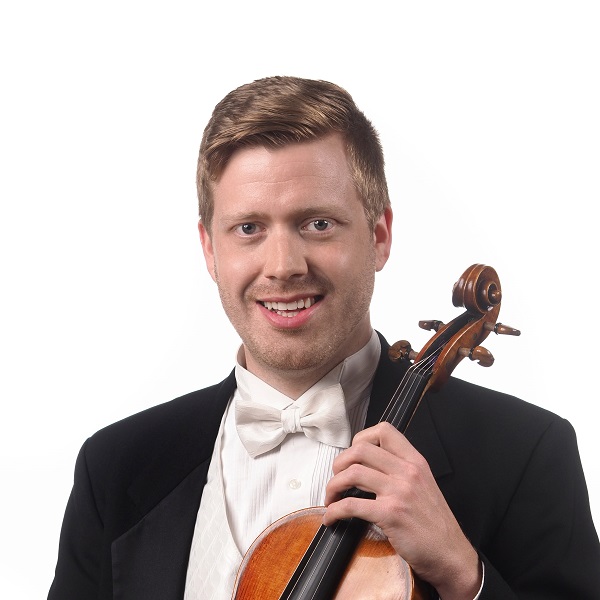 Miscellaneous Information
First year with SO: 2019

Hometown: Pittsburgh, PA

Instrument: Daniel plays on a modern viola made by Robert Clemens in St. Louis. It is rather small for a viola, but it packs quite a punch!

---

Education:
Bachelor of Music – Cleveland Institute of Music; Master of Music – New England Conservatory of Music

Biography:
Daniel Urbanowicz holds a master's degree from the New England Conservatory of Music and a bachelor's degree from the Cleveland Institute of Music. Urbanowicz is the former principal viola of the Augusta Symphony and performs regularly with the Jacksonville Symphony, and the Charleston Symphony. Dan has played with the New World Symphony at Carnegie Hall, the Boston Philharmonic Orchestra, the Atlantic Symphony, the Canton Symphony Orchestra, the Firelands Orchestra, and the Plymouth Philharmonic. Urbanowicz has served as principal violist of Charlottesville Opera, Gulfshore Opera, Schleswig-Holstein Musik Festival in Germany, the Pacific Music Festival in Japan, and the Chautauqua Music School Festival Orchestra. Apart from playing the viola, Dan also enjoys playing the viola d'amore. As a viola d'amore player Dan has been featured with the Colorado Chamber Players, Tafelmusik's Baroque Summer Institute, Augusta University, and College of Charleston.

Passions/Interests:
Dan enjoys cooking, running, biking, taking his dog for walks, and cult documentaries!

Career Highlights:
Some of Daniel's favorite musical moments include playing in Carnegie Hall with the New World Symphony and going on tour with the band Jump Little Children.