Horn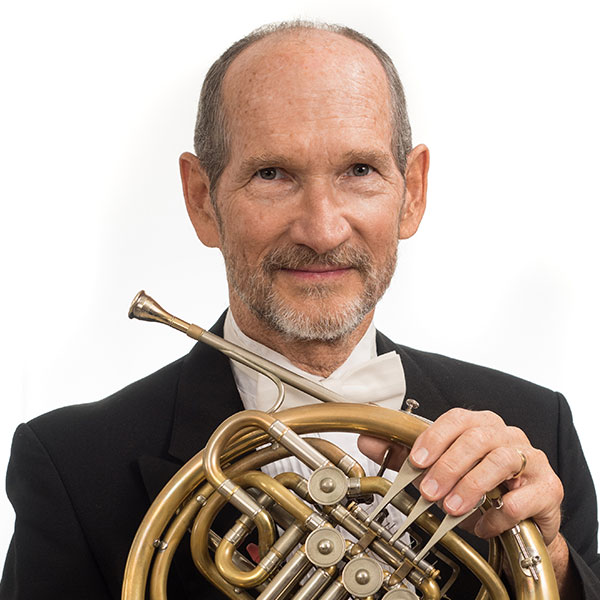 Miscellaneous Information
First year with SO: 1973

Hometown: Sarasota, Florida

Instrument: Robert is presently playing on two German instruments – a Hoyer G-10 double horn and an Englebert Schmid triple horn.

---

Education:
Bachelor of Music Education and Master of Music – Florida State University; Continued studies in Germany under Herman Baumann and Erich Penzel.

Biography:
Robert Moore is currently a member of the horn section of the Sarasota Orchestra. He has previously held principal horn positions in two major European Orchestras - 1978-1988 Beethoven Orchestra Bonn Germany - 1988-1998 Orchestre Philharmonique de Nice, France. Currently he performs with the Sarasota Orchestra, the Pops Orchestra of Sarasota Manatee, Venice Symphony, and numerous other ensembles in the Southwest Florida area.

Passions/Interests:
Robert enjoys cycling, kayaking, golf, surfing, and fishing.

Career Highlights:
Robert enjoyed performing with many of the major orchestras in both Germany and France, including the Berlin Radio Orchestra, the Orchestre Philharmonique de Monte Carlo, Deutsche Oper am Rhein Dusseldorf, Duisburg, the West Geman Radio and Cologne Opera Orchestra and have performed Wagner's Ring Cycle in Paris and Nice. Additionally, Robert has toured with the Pittsburgh Symphony Orchestra in Europe and the West German Radio Orchestra in Japan. Robert was also a featured soloist with the Beethoven Orchestra and the Philharmonique Orchestra of Nice.