Flute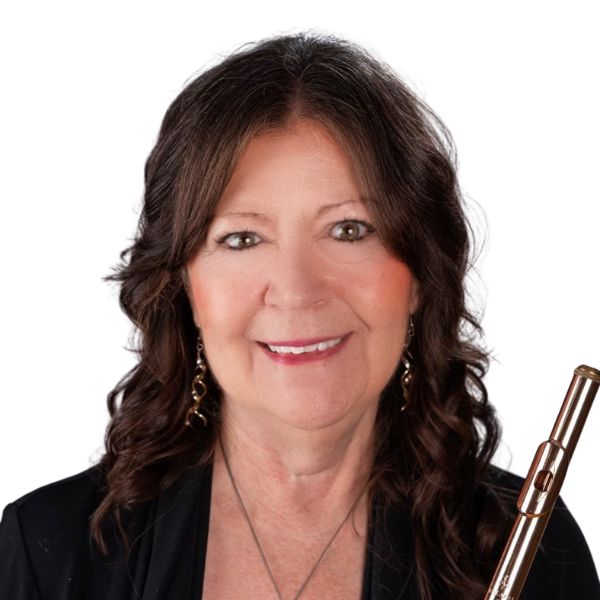 Miscellaneous Information
First year with SO: 1989

Hometown: St. Petersburg, FL

Instrument: Carmen plays on a Brannen flute with a Lafin headjoint. Her primary piccolo is a Burkart with an Eldred Spell headjoint. Carmen also owns two E flat flutes.

---

Education:
University of South Florida, University of Michigan, University of Oklahoma

Biography:
Carmen currently plays flute with the Sarasota Orchestra, Charlottesville Opera in the summer, and extra/substitute with the Florida Orchestra and Orlando Philharmonic. Previously she played extra/substitute with the Oklahoma Symphony. She began playing the flute at age 7 taking lessons from her dad, Harry T. Newell, who was a life-long professional musician. Later she studied with Carl Hall (piccoloist with the Atlanta Symphony), Martha Rearick, Keith Bryan, Christine Smith and Peter Lloyd. She was a member of the flute group inspired by the flutist Trevor Wye called "Wyes Guys", later renamed "Tour de Flute" which performed at various National Flute Conventions, and toured Mexico. She was Principal Piccolo with the Orquesta Sinfonica de Mineria in Mexico City for eight summers with Masterworks programs, Crested Butte Music Festival, extra with the Colorado Music Festival, Alaska Festival of Music. Teaching positions have included one year appointments to University of South Florida and University of Oklahoma

Passions/Interests:
Carmen enjoys travelling with her family in her spare time.

Career Highlights:
Some of Carmen's proudest musical accomplishments include: Touring with the Dresden Philharmonic. Took part in a Marcel Moyse masterclass when he was 90. Performing Brandenburg 4 with Carol Wincenc. Spending countless masterclasses with Julius Baker, who loved to come here from New York in February (Geoffrey Gilbert classes were also a favorite). Working with Jahja Ling, Michael Christie, Giora Bernstein, Eduardo Mata, Stefan Sanderling, Michael Sanderling, Arthur Fiedler, and Reiner Miedel.