Double Bass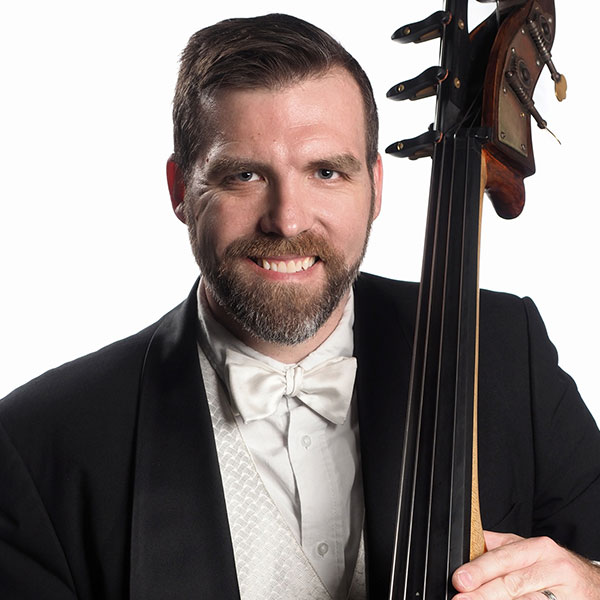 Miscellaneous Information
First year with SO: 2008

Hometown: Rochester, NY

Instrument: Mr. McCulloch's personal instrument is a Bavarian Style flat back bass of unknown age and maker. He has owned the instrument since college and it is named "Thor". Several years ago Mr. McCulloch had the instrument converted into a removable neck bass to make the instrument easier to travel with.

---

Education:
Bachelor of Music – Eastman School of Music; Master of Music – Duquesne University; Doctor of Musical Arts (in progress) – Eastman School of Music

Biography:
Justin McCulloch is currently pursuing his Doctoral degree in Double Bass performance at the Eastman School of Music in the studio of Professor James VanDemark. Mr. McCulloch has worked as a professional Double Bassist with the Sarasota Orchestra since 2008. He was also a regular addition with the Florida Orchestra, the Sarasota Opera, the Jacksonville Symphony, the Orlando Philharmonic and various other groups and ensembles throughout Florida. Mr. McCulloch has most recently worked as an extra with the Rochester Philharmonic Orchestra and the Buffalo Philharmonic Orchestra. Mr. McCulloch has also taught several Youth Orchestras including the Sarasota Youth Orchestra, Flagler Youth Orchestra, the Central Florida Youth Orchestra, and the Young Artists Orchestra.  He has also been an adjunct faculty of Daytona State College and Bethune Cookman College, and is currently teaching bass methods courses at Eastman School of Music and the Eastman Community Music School.

Passions/Interests:
Mr. McCulloch moved to Rochester in 2017 from Sarasota, Florida with his wife and two kids to complete his Doctorate at Eastman and has enjoyed watching his children and wife experience snow for the first time. Mr. McCulloch enjoys spending time with his kids by going fishing, singing karaoke, watching movies, and wrestling. He also loves dancing salsa, merengue, and learning flamenco with his Latina wife. He has also learned many handyman jobs rehabbing and selling properties. Currently Mr. McCulloch is developing a business coaching musicians and performers on how to overcome performance anxiety.

Career Highlights:
In the fall of 2017 Mr. McCulloch won a Concerto competition at Eastman giving him the opportunity to perform as a soloist with the Eastman School Symphony Orchestra on the beautiful Kodak Hall Stage. In October 2019 he was also featured as an Eastman Virtuosi Soloist on the NPR radio program "Live from Hochstein" based in Rochester NY.