Cello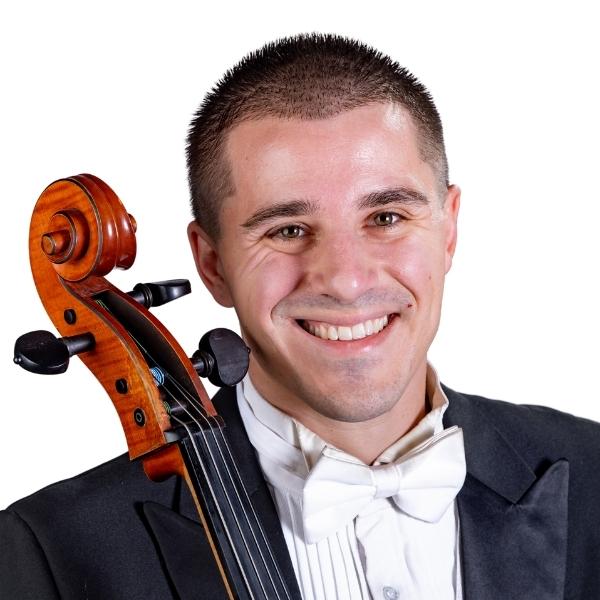 Miscellaneous Information
First year with SO: 2018

Hometown: Madison, WI

Instrument: Trace plays on a 2002 Italian cello made in Cremona, Italy by Silvio Levaggi.

---

Education:
Interlochen Arts Academy; Bachelor of Music - Cleveland Institute of Music; Master of Music - Lynn Conservatory

Biography:
Trace Johnson is an adventurous, young American cellist whose passionate intellect and effortless musicality inspire all of his endeavors. Originally from Madison, Wisconsin, Trace now resides and works extensively throughout Florida as a performing cellist and teacher. Trace holds positions with the Sarasota Orchestra, Southwest Florida Symphony, and Orlando Philharmonic and has served as guest principal cellist at the Nu Deco Ensemble, Southwest Florida Symphony, and South Florida Symphony. Trace won first prize in the 2015 Lyric Chamber Society of New York's Chamber Competition, first prize at the 2017 John Oliveira String Competition, and was selected to perform the Brahms Double Concerto with the Lynn Philharmonia after winning their annual concerto competition. Trace regularly performs with the nationally-acclaimed chamber music festival, Bach Dancing and Dynamite Society in Madison, Wisconsin. Recently, Trace performed with the ArtHaus Orchestra at Burning Man.

Passions/Interests:
Trace enjoys reading historical fiction, listening to contemporary classical music, attending live music, running, and playing soccer.

Career Highlights:
One of Trace's career highlights was listening to encores from Emmanuel Ax after performing with Sarasota Orchestra.