Cello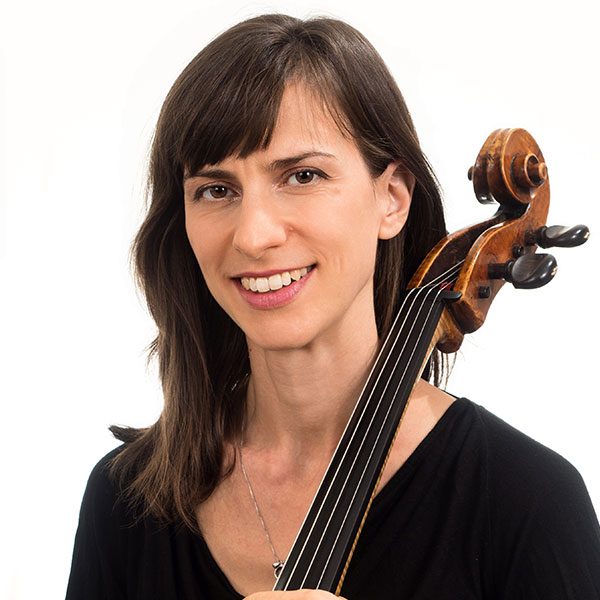 Miscellaneous Information
First year with SO: 2005

Hometown: Montréal, Québec, CA

Instrument: Nadine plays on a cello made by Joseph Hill in 1770.

---

Education:
Master of Music – University of Southern California; Superior Studies Diploma – Montreal Conservatory of Music

Biography:
Nadine Trudel is currently performing as Principal cellist of the Sarasota Opera and with the Sarasota Orchestra. Before moving to Florida to join the Florida Philharmonic Orchestra, Nadine Trudel held a position in the Boston Ballet Orchestra and performed with several New England ensembles as well as the Pittsburgh Symphony Orchestra. A native of Montréal, Québec, Nadine attended the Conservatoire de Musique de Montréal. She went on to earn her Master of Music degree at the University of Southern California with grants and awards from both the FCAR in Québec and the USC School of Music. Nadine was invited as a fellow to a number of prestigious music festivals such as Tanglewood, Aspen, and the Banff Center for the Arts. She also has performed at the Spoleto Festival in Charleston, South Carolina, the Cabrillo Festival of Contemporary Music and the Utah Festival Opera. Nadine is the cellist of Duo NONA which she founded with her husband, double bassist Gil Katz.

Passions/Interests:
In her spare time, Nadine enjoys playing with her children and baking.

Career Highlights:
Some of Nadine's favorite musical moments include performances with the Pittsburgh Symphony and Duo NONA (www.nonamusic.com).